Determined not to be struck down by the weight of Blue Monday, A.K.A. the most depressing day of the year, Aimee decided to get proactive by organising a fun-filled event for her family and friends. When it came time to decide on a theme for the occasion, Aimee figured that the best way to combat the doom and gloom associated with the dreary day would be with a bright and colourful party inspired by a traditional Hawaiian luau! With plenty of ideas for the event running through her head, Aimee soon got in touch with Hog Roast Goostrey who promised a mouth-watering feast that would lift her guest's spirits in no time at all.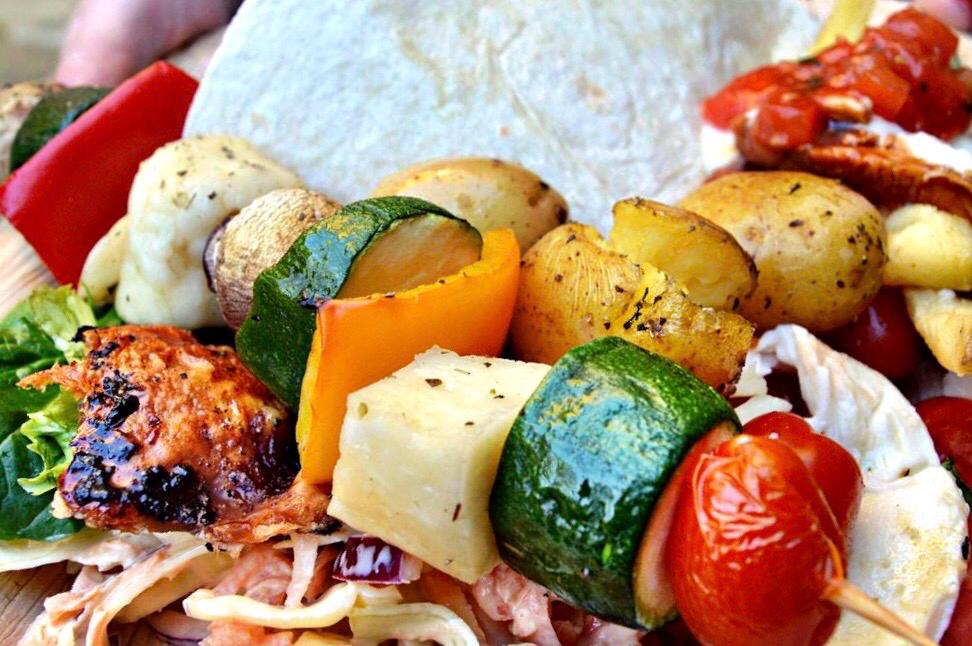 From our range of expansive menu options, the client had selected our signature southern slow roast buffet which incorporates a tantalising, American cuisine inspired selection of pre-marinated meats, tasty side dishes and a few vegetarian and vegan alternatives for those following plant-based diets. Not only was Aimee was shocked to discover how easy it had been to organise her event through Hog Roast Goostrey but she was also surprised by the affordable price-tag!
With 145 mouths to feed, Hog Roast Goostrey made sure to arrive at the client's home hours before the serving time which gave them plenty of time to prepare the winter luau feast of BBQ pork butt, Texan 24 hour beef brisket and cajun spiced whole roast chickens along with Memphis style crunchy coleslaw, buttery corn cobbettes and a trio of mixed salads. For the vegetarian and vegan guests, the team also whipped up some of our famous grilled veggie skewers and mushroom and haloumi burgers which always prove popular – even among the meat-lovers!
Using the remaining time before the guests made an appearance, the catering crew helped Aimee decorate her home with floral leis, tropical bunting and inflatable palm trees. The guests were gobsmacked by the island paradise vibes and with so much delicious food on offer they eagerly tried a little of everything on the menu.
The food was the highlight of the event and by the end of the day, Blue Monday had been renamed Feel Good Monday!