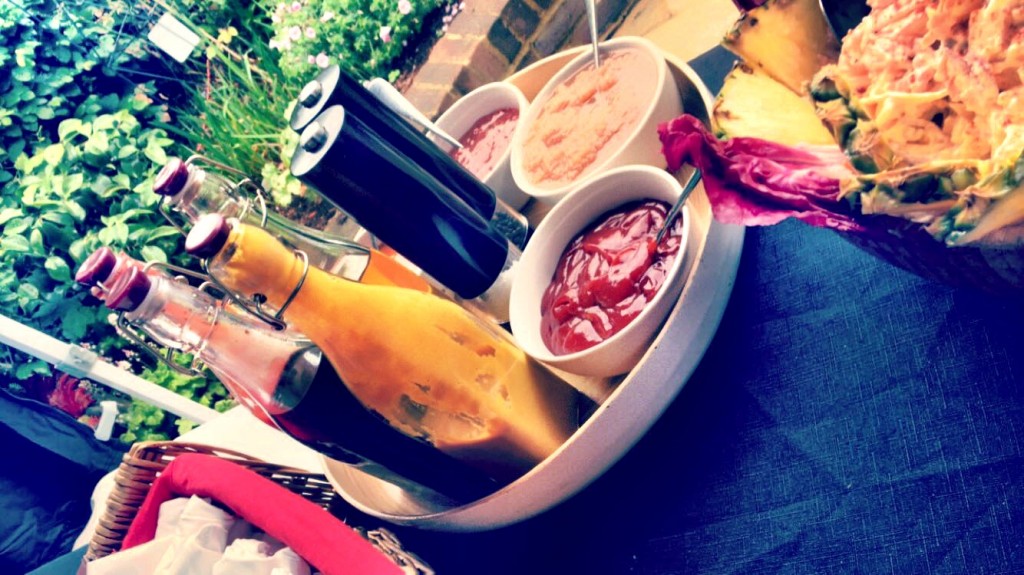 Whether its a simple hog roast Congleton event or a wedding in Didsbury, menus are crucial to all caterers, all restaurants even. A company could have all the talent and know-how in the world, but without a menu that takes possible customers fancy, they'll lose out on the custom. Knowing this we've pushed forward the technology of hog roasting through the design and creation of our own, super powerful machines, to afford us more possibilities than any ordinary hog roasters can provide. The spit roast prowess that we have extends further than roasting pigs, much further. We're a revolutionary force amongst hog roasters and have mastered all aspects of cooking. With the machines that we use we can cook an array of different snacks and dishes, many of which don't even involve hog roasting.
The way in which we compliment our hog roasts with traditional canapés, desserts and side dishes has won us many accolades amongst customers, as we're seen and recognised as being able to do something different, something others can't. You'll discover that we have at the moment around 15 set menus at any given time. Choice doesn't end there though, the menus have a number of different options for each menu, which means there are actually hundreds of different menu variables you can have from the set menus alone. Better still, if you aren't happy with any of the menus we can create one that's to your liking. Tailored menus are no problem, in fact, we actively encourage people to make as many changes as they wish. So if your having a hog roast in Bredbury or a hog roast in Disbury you can be sure you'll have unlimited choice with Spitting Pig Cheshire.
Bespoke Hog Roast Congleton Menu Options
The hog roast menus we have are great for all events, weddings, parties, corporate events and anything in between. The wedding menus are very classy and extravagant, a perfect match for a wedding. As a married man I know full well the importance of a perfect wedding day, not to mention the tremendous effort that customers put into organising the special day. Customers come to us knowing that what we're offering is more than food, we provide wedding catering with a spectacular dramatic backdrop that will keep the guests in anticipation and delight as the wonderfully seasoned animal turns as it cooks, filling the room with tempting aromas and smells with every rotation. Rather than just going through the motions, we genuinely appreciate the ceremony of wedding and always go that extra mile to make the day as perfect as it can be – That's our commitment to you. For weddings we have different menus from a breakfast pig sandwich to a proper sit down meal with all the trimmings. This menu can include drinks on arrival, waiting staff, a hog roast chef, tables, table cloths, napkins, cutlery and more.
On the day of your wedding we'll arrive early to prep the food and begin cooking, and as the catering comes to an end we'll be so quiet and discreet in leaving that you won't even realise we've gone. The party menus we have are targeted for parties, all kinds of parties, birthdays, Christmas, new years, barbecues, to give you an idea. The party menus are great for house parties, but we don't mind where your party is, we're happy t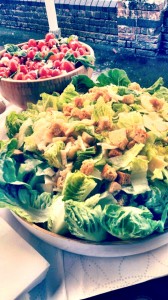 o go venues or houses, regardless of the location. There's a choice of whole pigs, chickens, turkeys, spring lambs, sides of beef, and they're all ethically raised from local countryside farmers. The free range rearing of the whole animals we use makes for the ultimate taste, while also being very healthy and packed full of protein goodness. The machines we use for catering are also gas powered, which means you really could be having an event anywhere, there's no dependency on electricity sockets or anything like that. This gives us the freedom to take on catering many others can't – We'll happily cater in a field in the middle of nowhere, so long as we're able to get our vans to the location.
Hog Roasts & A Range Of Menus Available
Corporate Hospitality menus are designed with anything corporate and business in mind, be that an office party, a seminar, a business meeting or function. A hog roast office party is a great way to cap off the year, and a pig sandwich breakfast for a business meeting could give you that edge that helps come to a deal. Our innate professionalism and experience makes us the ideal candidates for your hog roast Congleton catering. I hope you like the sound of the menus and that we'll be hearing from you soon. Please use the enquiry form for a quote, or you can contact us by email or phone directly if you prefer. Based in Cheshire we cover the entire county providing our outstanding services we are one of the leading hog roast catering companies in the north of England. Our aim is to maintain our excellent reputation and continue to provide quality catering throughout the area. Here is what you can expect as standard from us: