Celebrating birthdays with a party is always good fun, but even more so when it's a special year! The team at Hog Roast Deeside were absolutely delighted when they were contacted by a local family to provide the catering for a privately held 60th birthday party.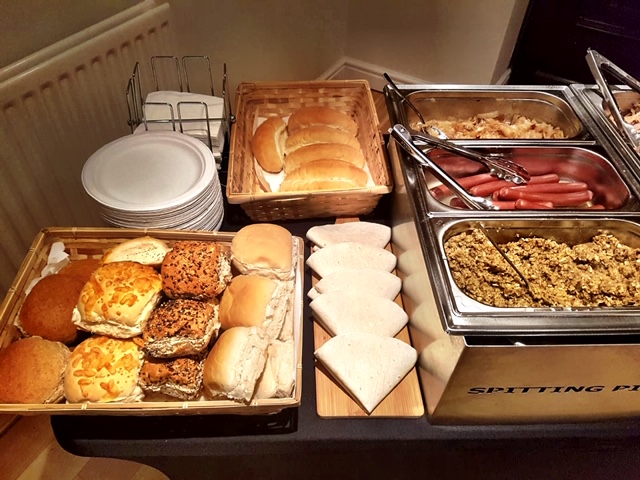 To celebrate reaching the milestone of sixty years of life, the client wanted the Hog Roast team to cater for their small celebration. With a guest list of 10 adults and 4 children this was a loving, wonderful event to cater for. The Hog Roast Deeside team are always pleased to cater for all events, whether there is a guest list of hundreds or just a small, loving handful.
The menu for the birthday party was easy to create; catering manager Paul had a simple task, as none of the guests were vegan or vegetarian. However, as four of the guests were children Paul thought it best to add hot dogs and onions to the menu; the client was thrilled by this idea. It shows how no matter the size of the event, the team like to make the menu fun and tailored to the guest list.
The venue for this celebration was a private home and Paul was on site early to make sure that all the freshly prepared food was ready to be enjoyed by 6pm. As part of the Classic Hog Roast menu the client had selected, Hog Roast Deeside team provided disposable crockery and high quality napkins for the guests to use.
Paul had everything ready in time for the party, and the clients were delighted with it. The platters that he had prepared were truly scrumptious and were very much enjoyed by the party guests.
As Paul tidied away after the luscious spread had been devoured, he reflected on the success of the event. While the exhaustion of a job well done was always a welcome sign, sometimes seeing a small family event unfold before your eyes is more rewarding. It is a unique privilege to see a family celebrating the birthday of their relative.