Unfortunately it is nearly the end of August, which means goodbye summer and hello autumn. Of course that doesn't quite have to mean that the summer dining is ending just yet however! The weather is still holding for now, and so for our money at Hog Roast Frodsham that means there is still plenty of time for a good old barbecue or two! So, to end summer with a flourish why not gather a group of your friends and family and enjoy a summer's day out with outdoor catering from Hog Roast Frodsham. We'll send you into autumn the right way with our gourmet barbecues, our alfresco menus, grazing tables, southern slow roasts and more!
Living in Britain means that outdoor events are a premium. The few times that the weather is truly hot and sunny need to be cherished and made the most of, and so for us at Hog Roast Frodsham the best way to do so is with great outdoor dining. And it's not just us that thinks so! There is a reason that we all love a barbecue in this country, because we get so few chances to actually enjoy one the right way!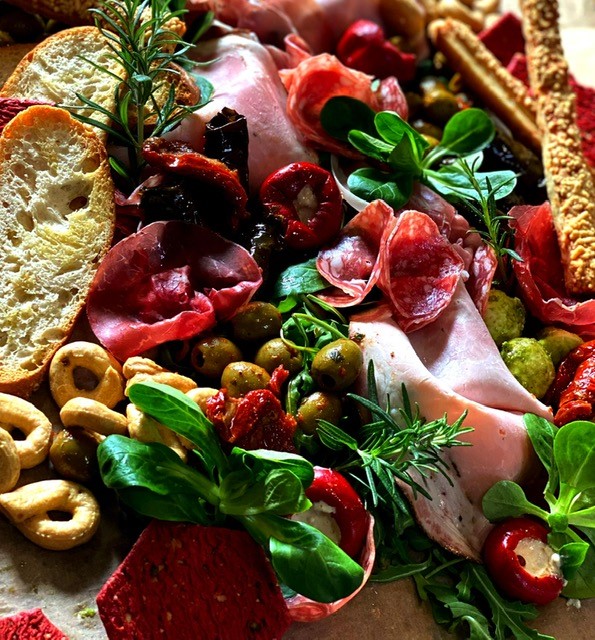 With Hog Roast Frodsham's specialty outdoor catering we are equipped to make your summer events work, even if the weather is likely to change at a moment's notice. Depending on the location of your event we should be able to set our team and service tables up with a marquee tent so that our foods and your guests can stay protected against the elements if needed. And if not, then let's just all enjoy the sunshine with some great foods! We have Italian platters of the finest meats and cheeses, fresh and colourful grazing tables to keep guests refreshed and light, gourmet barbecues of the very best handmade sausages and burgers around, and of course our namesake hog roast too which always looks so splendid when it gets to be enjoyed as a full spectacle outside where it typically belongs!
So, put a final worthwhile stamp on your summer this year by celebrating the right way with a Hog Roast Frodsham catered dining experience!