In a galaxy not so far away, a celebration of epic proportions took place earlier this month. Hayden, a dedicated Trekkie, brought together his fellow sci-fi enthusiasts to mark the 57th anniversary of the iconic franchise – Star Trek. And as the stars aligned, Hog Roast Macclesfield stepped in to make sure this occasion was not only filled with fanfare but also with an array of delectable delights.
Set in the comfort of Hayden's own home, the intimate gathering saw friends united by their shared passion for all things Star Trek. As they embarked on a journey through classic episodes, our catering manager, Alan, was their trusty companion on a culinary adventure. The mission? To ensure that no stomach grumbled as the attendees delved into their favourite intergalactic escapades!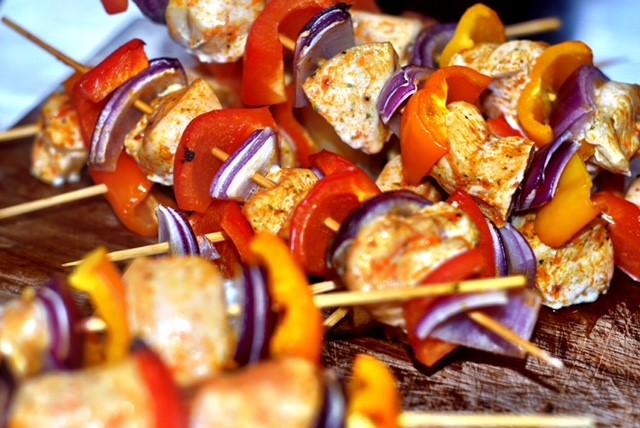 The menu, like a warp-speed exploration of flavours, featured an ensemble of grilled meats and wonderful sides. Hog Roast Macclesfield's iconic British beef burgers, their hearty taste enhanced by the allure of melting cheese, were an immediate crowd favourite. Adding to the feast, our gourmet sausages sizzled with savoury perfection, while succulent chicken kebabs transported guests to celestial heights of satisfaction.
For those who chose to boldly go veggie, the options were equally enticing. The veggie burgers and plant-based sausages were a harmonious blend of flavours and textures, that delighted the senses with their earthy goodness.
Beefining up the menu and elevating the enticing flavours even more, Alan served a combination of tasty sides, including mixed fries, coleslaw and a colourful salad.
As the Star Trek marathon unfolded, and the spirit of camaraderie mingled with the aroma of grilled perfection, Hayden's celebration became a warp zone for the senses. Hog Roast Macclesfield's contribution wasn't just about food; it was about elevating the experience and bringing the essence of Star Trek's unity and adventure to the table.
In the end, as the final episodes played out and the stars twinkled against their dark blanket, Hayden and his fellow Trekkies were left with more than just fond memories of a beloved franchise. They had a culinary voyage that mirrored the ethos of exploration, discovery, and unity that Star Trek has come to symbolise over the decades.