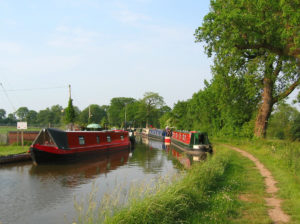 If you would love to make the most of Wrenbury's attractive canal-side setting by hosting your event outdoors, but you are struggling to find a catering company who can deliver the high quality food you need, look no further than the Hog Roast Wrenbury team.
Our commitment to quality and highly flexible style of catering allows us to provide a consistently high standard of food whatever the occasion. We are able to cook in any outdoor space or indoor setting for any amount of people and no matter how complex your chosen menu is, we always prepare everything from scratch at your venue using the best locally sourced ingredients.
Our trademark hog roast sandwiches are ideal for feeding a lot of people at a large outdoor event without overstretching your budget. If you would like a more varied spread, we have a whole host of buffet options that cater for all diets and extra-special occasions, we can offer stylish 3 course meals and handcrafted canapes.
Unbeatable Flavours, Unforgettable Experience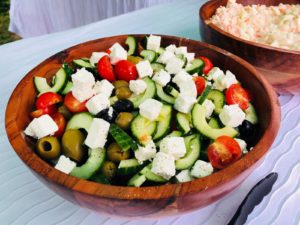 Hog Roast Wrenbury's menus are great for any occasion, from street fairs to wedding receptions, birthday parties and company events. We offer the most tender and tasty pork around, along with an alternative selection of slow-roasted meats and vegetarian dishes. We are also able to adapt any elements of our menus in order to meet specific dietary needs and it is no problem for us to provide gluten and dairy-free produce for example.
Because we always freshly prepare everything on-site, we will arrive several hours before your event and work tirelessly whilst your choice of meat is being delicately roasted to prepare the rest of your menu, including our starters, desserts, side dishes and canapes. Even if we are preparing multiple courses for a large guest list, we never run late, and we will be ready to greet you with an exquisite meal right on cue.
If you would prefer a more formal feel, we will bring long our own front of house staff to provide a warm welcome and our attentive waiting staff to take excellent care of everyone throughout your meal. If you want quality, versatility and attention to detail, Hog Roast Wrenbury are the number one catering choice for any celebration taking place in Wrenbury.