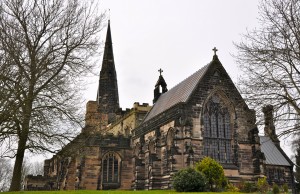 Despite being close to two major motorways, Winwick has somehow managed to retain its rustic charm and rural feel. It is a village with an ancient history and is associated with a rather interesting legend. Its church St Oswald's is named after King Oswald of Northumbria who is said to have died in the vicinity and stones were laid in the village to commemorate him. According to the legend, when the villagers were marking out the area to build their church, a wild pig, now known as the Winwick Pig, moved the markings away from the original site and put them around King Oswald's commemorative stones. After a lot of toing and froing, the villagers apparently gave in to the pig and eventually built the church on the ancient King's burial site and so it was named St Oswald's Church.
Legends aside, Winwick is still a place with a long and interesting past and if you are a fan of local history and traditions, one of Hog Roast Winwick's slow-roasted feasts is an absolute must. We utilise the ancient art of hog roast cooking because there is no other way of cooking meat that produces such flavoursome or succulent results, and once you have tried it, you will be amazed at the difference between preparing it in this way compared to a conventional oven.
Great Food for All Occasions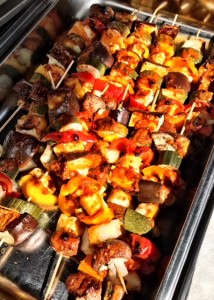 Whilst our cooking technique is the same as our culinary ancestors, our methods, menus and equipment are by contrast, incredibly modern, which is why our food is such a great choice for any kind of event in Winwick.
Not only are we the number one hog roast specialists in the area, the Hog Winwick team also have a multitude of modern menus, with classic and contemporary flavours guaranteed to appeal to all tastes and satisfy all dietary requirements. We can provide everything from bountiful buffets for large outdoor events to chic corporate catering and sophisticated wedding menus, complete with 3 course and canapes.
If you want some fantastic, freshly made food prepared with only the best locally-sourced ingredients and a flexible catering company who incorporates traditional cooking methods with contemporary menus and can cook in any location, the Hog Roast Winwick ticks all the boxes and will give you a dining experience you will never forget.