Giles contacted Hog Roast Weaverham several weeks back, asking us to cater his corporate event that was being held at his business premises. While in the past, this long-term customer of ours has usually asked us to cook a traditional centrepiece hog roast, to treat his guests to either scrumptious pigs in buns or a delicious plated meal with pork, crackling, seasonal vegetables, a choice of potatoes and our homemade trio of apple sauce, stuffing and gravy, for this particular function, Giles wanted to find out more about our amazing new loaded fries.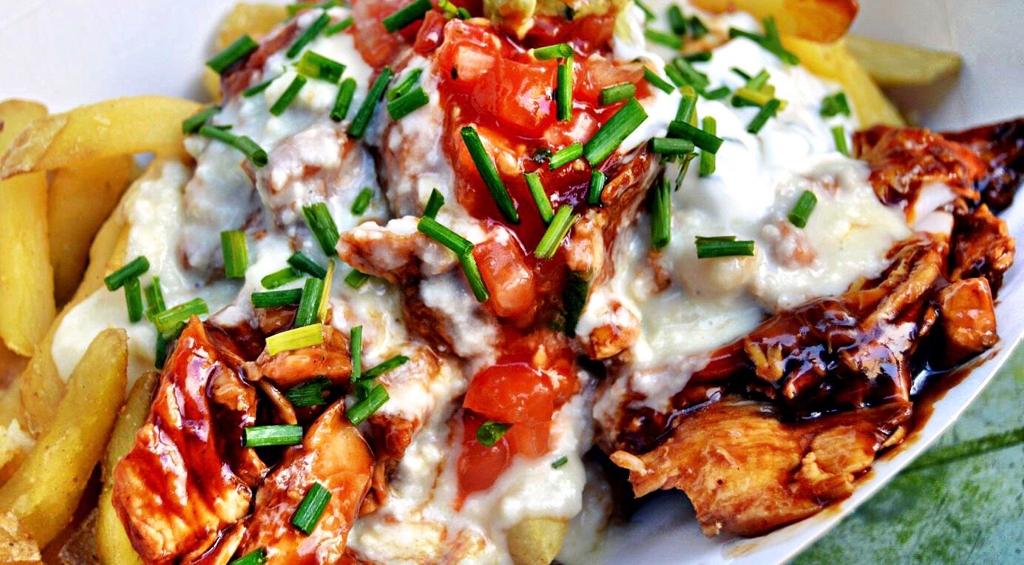 Having seen photos of these tasty indulgences on our social media, Giles was curious about them and we told him that we have two meaty options for Hog Roast Weaverham loaded fries – either pulled pork or barbecued beef brisket, slow-roasted to perfection and added to freshly-cooked French fries, with the bonus of a spicy slaw or a zesty one, as well as lovely melting cheese and jalapenos. Our customers can have our loaded fries either as a standalone menu or as a supplemental one, and this customer decided that a standalone pulled pork menu would be perfect for most of his fifty guests.
Nevertheless, some of the guests invited would need their own dish, as there would be vegetarians and vegans attending, and Giles decided on veggie skewers for both. We add halloumi cheese and a rainbow of fresh veg to these kebabs for vegetarians but would be cooking separate ones for the vegan guests, which would be served without the cheese.
On the day of the event, our Hog Roast Weaverham chef and catering assistants set up our equipment by the loading dock, which is where the guests would shelter inside from the wind and rain to enjoy our feast. We cooked up our own storm with a gorgeous hog that sizzled away for a good few hours and later in the day, we freshly prepared and grilled the two kinds of skewers, cooked some lovely chips and prepared the rest of the loaded fries ingredients, and by the time everything was ready, Giles and his guests piled into the loading dock, hungry and ready to be satisfied.