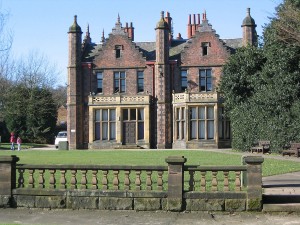 Walton's most notable landmark is of course the Walton Estate and Gardens. This Grade II listed building and grounds was first built in the 1830s by a prominent local family and today it is open to the visitors, who can enjoy its lovely formal gardens, on-site zoo and public golf course. The house itself has become a popular local venue for music recitals and its function rooms play host to many weddings and corporate entertainment.
Here at Hog Walton, we are highly experienced in catering for all sorts of special occasions, from large outdoor public events and festivals, to chic wedding receptions and formal company events. Much like Walton Hall itself, we have a lot to offer you, regardless of your tastes and whether you prefer to enjoy the outdoors or relax with your guests in an indoor setting, we have the ability to prepare and serve all of our menus in any location.
Great Food for All Occasions
The Hog Roast Walton team have spent many years providing the best quality hog roasts and creative, contemporary menus for a lot of delighted diners. Our experience, commitment to quality and passion for what we do makes us the number one choice for event catering in the Walton area.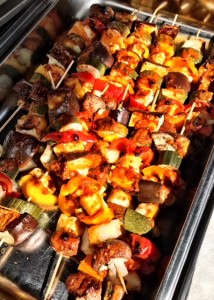 As well as offering the finest ethically-reared pork in the area, which is cooked to perfection in our cutting edge hog roasting machines by our skilled chefs, we also have a wide variety of other menu options to suit all preferences and occasions. We can provide everything from informal buffets to sophisticated 3 courses meals, as well as canapes, alternative meats, vegetarian options and gluten-free products. When it comes to pleasing our diners and providing freshly prepared food that everyone will love, there is nothing we haven't thought of and nothing we cannot provide to accommodate any dietary requirement.
We believe in the personal touch and we realise that every event we cater for is special and unique to the people involved. This is why we always go the extra mile to meet the requirements of every single guest and adapt our menus to meet everyone's needs. If you choose Hog Roast Walton to cater for your event, we will offer you a genuinely bespoke service and truly memorable dining experience.