The Best Hog Roasts in St Helens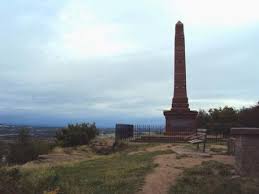 They like to do things differently in St Helens, and so do we. While hog roast St Helens pig roasts are popular, we understand that not everybody can eat pork. That's why we also offer chicken and turkey for poultry-lovers, and lamb and beef for those with a thing for red meat. We do burgers and sausages for those who'd prefer a more barbeque set-up, and vegetarian options for those who don't touch meat at all. All of our hog roast St Helens food is prepared with the same standards of care by our chefs, and we also discretely clean up our mess before we go, leaving the guests to get on with having fun.
Lots of towns have art galleries, not that many have a 20 metre high white head looking out over the motorway. In St Helens they do, it's called Dream and marks the site of a former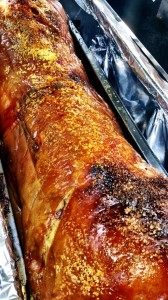 colliery. It's also where artist Antony Gormley, famous for The Angel of the North and for leaving life-sized sculptures of people on beaches, assembled the pieces for his sculpture Field for the British Isles. Local schoolchildren and their families were roped in to help create 40,000 tiny clay statues, all between 8 and 26cm tall. When set up the piece is a carpet of figures, all looking at the viewer. It's a little creepy if you ask us! St Helens also has a new "Summer Streets" festival, where they like to mix things up a little. Usually local festivals are for food, music, or art, showcasing local products and culture. This one has featured an escapologist, giant meercats, lobsters, and a show called Pig where you can "witness a show inside the belly of a 30-foot long sleeping pig". Pretty appropriate for a hog roast St Helens pig roast, then.
Leaders in Our Field
A pig (or other) roast is a great option for those who want to give big events a bit of a twist. They go down a storm at weddings, giving everyone the chance to mingle and chat as they eat. For a hog roast St Helens pig roast we offer accompaniments of apple sauce and stuffing, but different meats come with the condiments you might expect – mint with lamb, and onion gravy with chicken, for example.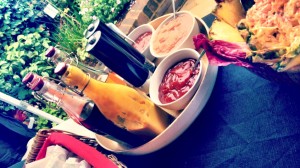 Minimalists can hire a machine on its own, or with meat, and get a bit of training to do all the catering themselves. For those who want things to be formal but still quirky, we'll even do the full hog roast St Helens roast as a sit down meal. You can have multiple courses, salads, sides, desserts, all served on proper plates with silverware and waiting staff. Or, we'll provide the roast to fit in around the other catering. It really is up to you.
Our roasts are best enjoyed by those who like taking their fun a little bit sideways, so in St Helens we fit right in. Just as long as they leave the creepy clay figures at home!