The Best Hog Roasts in Sandbach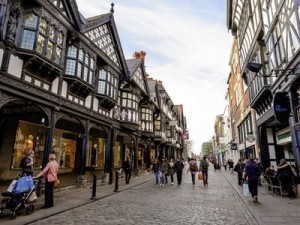 The Cheshire market town and civil parish of Sandbach is composed of four lovely little areas: Sandbach itself, Elworth, Ettiley Heath and Wheelock. The centre of Sandbach offers locals and visitors a vision of a typical, historic Cheshire settlement – cobbled streets and half-timbered Tudor buildings. Ideally located just off one of the UK's busiest motorways, the M6, Sandbach is the perfect place to take a break from a long drive, stop off an visit whilst passing through and for those who work in some of the larger nearby towns and cities. This Cheshire town was once known for it's ale production – famously selling for 12 pence a bottle and a big hit in London in the 17th century, Sandbach was a contender for the ale capital of the country!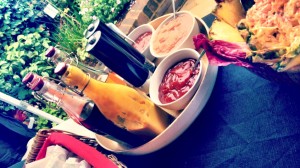 During the month of April, Sandback plays host to one of the countries biggest annual transport festivals – a celebration of 'transport through the ages' and it proves a big hit with the locals and transport fanatics from around the country. The town is also well respected for it's musical talents including Foden's brass band and the choir Sandbach voices. Sandbach is often host to musical events, concerts and festivals and here at Spitting Pig Cheshire we know just how well one of our hog roast feasts pairs with such events!
Leaders in Our Field
Hog Roast Sandbach would be delighted to cater at your event. It doesn't matter if you're arranging a special event or just getting family and friends together for the sake of it. Whatever the occasion is, give us a call! Spitting Pig Cheshire is formed on over 20 years expert experience in the traditional method of spit roasting. Whether you're after a traditional buffet style hog roast with freshly baked rolls or a roast with more traditional sides, simply let us know and we will tailor our menu to you. If you're looking for a catering company in the Cheshire are for your event in Sandbach, look no further. We are passionate about being able to provide excellent home cooked food, our delicious slow roasted meat and some fabulous, experienced staff to organise it all for you.