The Best Hog Roasts in Northwich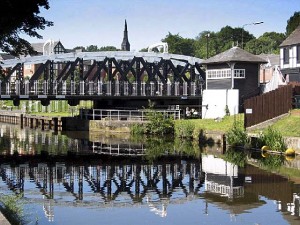 The town of Northwich, situated at the heart of the Cheshire county is a town of both history and contemporary surroundings. Once described as one of the best places to live in the UK, it isn't difficult to see why. With brilliant links to the cities of Liverpool, Chester and Manchester, this is the ideal location for busy city workers who also appreciate the quieter aspects of country living.
Northwich was once one of the most prevalent towns specialising in salt mining in the world and has left behind some fantastic historic sites for visitors to the town to see. Not only that, an array of grade listed tudor buildings are placed throughout the town as well as the majestic swing bridges across the River Weaver. One of my favourite things to do in Northwich is to take a stroll along this beautiful water way on a summer's afternoon. And the fame of Northwich doesn't just stop at historic landmarks and salt mining, this town once raised the likes of much loved British stars including Jennifer Saunders, Matthew Kelly and Tim Burgess. I'm not sure if such stars still reside in this wonderful Cheshire town, however I do know that the remaining residents are some of the most fantastic around.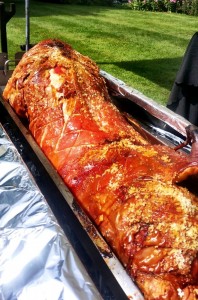 At Hog Roast Northwich, we saw no better to place to launch Hog Roast Northwich. Beautiful surroundings, exceptional transport links and fantastic friendly residents means we are privileged enough to be able to cater to some amazing events here in Northwich. Regardless of the occasion, Hog Roast Northwich would be honored to be asked to cater for you and your guests. We have over 20 years experience catering for a whole manor of special occasions. All you need to do is discuss your needs and requirements with us and the team here will tailor and specialise our services to you. It's what we do. Successful catering isn't just about the food (but trust us, our expertly slow roasted hog's really are something special), it's also about the staff, the professionalism and the lasting memories that are created for you and your guests.