With all the stress and excitement in the run up to Christmas it is easy to overlook the next big event on the calendar…new year! Everyone puts their heart and souls into Christmas catering meaning new year is often forgotten about and used as a time to use up those leftovers from the festive period. Well, when you hire Hog Roast Nantwich the good food need not stop at Christmas, we provide exceptional slow roasted catering all year round for any type of event for any number of people!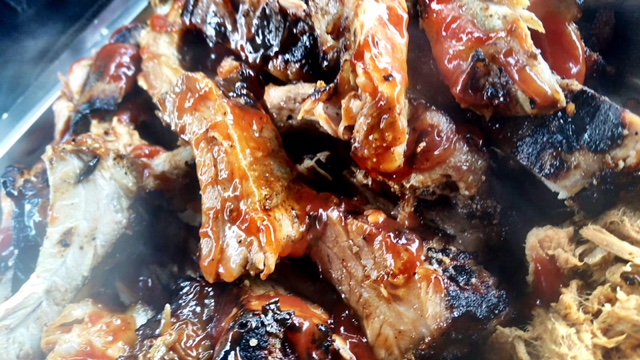 This time, Hog Roast Nantwich received a call from frequent customer Jerry. In the past Jerry had used our catering services for family parties and often recommended us to his friends as he put it "you can never have too many Hog Roast Nantwich's!". For his next event Jerry was hosting a New Year's Eve party for his family and neighbours. They had planned to have a meal and drinks and then all watch Nantwich's fireworks display form Jerrys garden which had the perfect view of the display without the hassle of the crowds in the town centre.
Jerry told us that he wanted this Hog Roast Nantwich to be the best he had had yet as it had to make the perfect impression for the new year. We discussed his guests needs extensively and settled on our Southern Slow Roast menu. This menu is great for when you have guests with a range of tastes as it really showcases all we are capable of at Hog Roast Nantwich. With three meats to choose from, from our range of flavour packed succulent meats, Jerry was spoilt for choice. He eventually chose the Texan 24 Hour Beef Brisket, Cajun Spiced Whole Roast Chickens and Fall Off the Bone Louisiana Sticky Pork Ribs – an excellent taste combination!
With everything organised we are looking forward to celebrating 2019 with Jerry and his guests!