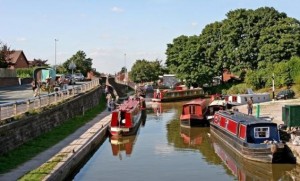 Middlewich is very jolly and upbeat place to be and there always seems to be a sociable gathering or festival going on. Its three canals are a magnet for narrowboats and up to 400 of them can be seen on the water ways during the town's annual Folk and Boat Festival.
If that isn't your thing Middlewich almost definitely has something that is, including its regular Farmers Markets and food festivals, and its more recent Roman Festival, which has been such a big hit that it even inspired the construction of an outdoor Roman style theatre, which hosts a variety of musical and arts events.
With such a lot of fun to be had in the vicinity, here at Hog Roast Middlewich, we love catering for the wide variety of interesting events taking place in the town, and thanks to our unique ability to combine classic cooking methods with modern, varied menus, we are a great catering option for any large outdoor gathering, regardless of the theme.
Great Food for all Occasion
With our commitment to using only the best locally-sourced ingredients, our ability to cook in any outdoor location and our modern interpretation of a cooking technique that dates back thousands of years, Hog Roast Middlewich can provide the perfect culinary addition to any of the town's festivals, farmers markets and public events.
Our hog roast machines are capable of producing a vast quantity of perfectly cooked pork, and our efficient, experienced and friendly catering team are in their element feeding large crowds with our expertly prepared and freshly cooked fare.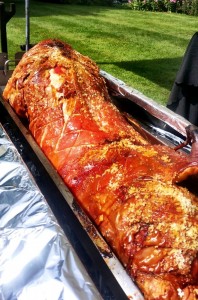 Whether we are catering for spectators at a musical event, cooking canal side for narrowboat fans or feeding the hungry attendees of a local farmers market, we can deliver the goods every time. We have an uncanny ability to adapt our style or service, as well as our menus, depending on the nature of the event we are catering for and we are comfortable cooking in any environment for any amount of people.
If you need a dedicated and versatile catering company who can make any event in Middlewich even more enjoyable with our fabulous food and equally great service, the Hog Roast Middlewich are the perfect addition to any party.