The Best Hog Roasts in Manchester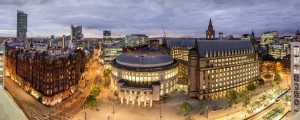 I may not have been brought up in Manchester, but after 15 years of hog roast catering here, I'm definitely Mancunian through and through now. Manc slang is now part of my everyday speech, so if someone offers me a chuddy, I know exactly what to expect and if a friend asks me where I got my new keks from, I know just how to answer. It may not have been easy to learn a whole new language (well, almost) at first, but Manchester pride is what gets you through. People are proud to live in Manchester, whether that's in Didsbury or Cheetham Hill, Levenshulme or Rusholme. And not forgetting the whole metropolitan county of Greater Manchester, of course, which includes Bolton and Wigan, as well as the city of Manchester itself and Salford.
Hundreds of thousands of residents can't be wrong (nearly 3 million if you include the whole of Greater Manchester) and that's me included, a proud hog and spit roaster all across Manchester. If you've been lucky enough to enjoy our catering in the past, you'll know that high quality, fresh ingredients are key to Hog Roast Manchester providing you and your guests with scrumptious food to remember. We love doing what we do, and we're often told it shows in the taste and smells only a hog or spit roast can provide.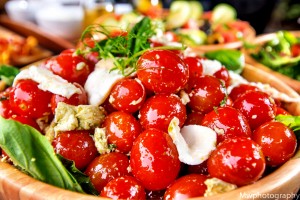 You may be planning an informal, intimate wedding in a lovely barn or an extravagant one at The Midland or Lowry with several courses and canapés served as your guests arrive; we love to cater either. You may have a landmark birthday coming up, you're getting engaged or you want to throw a party for your parents' anniversary; Hog Roast Manchester would love to help you celebrate anything that you have in mind, whether at home in your back garden or at a posh city venue. We also cater for corporate events, whatever the number of guests, so at a small office or somewhere like Manchester Hall.
Leaders in Our Field
When it comes to the variety of food that we can provide for your party or event, there's really no limit as to what we can do for you. You can create your own bespoke menu, which is often what customers will do for their wedding reception. You may be surprised to learn that we can cook so much more than a hog, and while we can spit-roast all kinds of meat for you instead, we can also use attachments on our machines to barbecue. We create much of our food, and any that we don't, we ensure we know exactly what goes into it. This means that if any of your guests have dietary requirements, such as vegetarian, vegan or gluten-free, we have plenty of options for you to choose from. We can provide a handmade vegetarian Spanish quiche, freshly stuffed mushrooms or suitable bread rolls for gluten-free guests to enjoy our pigs in buns like everyone else. Your Manchester hog roast can be so much more than just a hog roast; we want all of our customers and their guests to love our food, even if you're not eating the meat!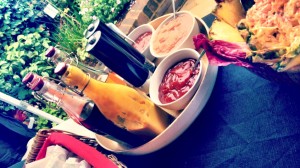 However, if you are eating the meat that we cook for you fresh at your venue, we're pretty sure you'll really love that. We roast a hog from scratch for several hours, until it's golden and crispy on the outside (the skin turned into lovely, salty crackling) and the slivers of meat inside just fall off the bone. We've had hundreds of customers all around the Manchester area tell us that they've never tasted anything like it, that the aromas from the cooked meat are mouth-watering and that they'll book us again – and they do. That's a real testament to the taste – having many long-term customers giving us repeat business, from Bury to Trafford and beyond.
It's not just our delicious food that helps to make your special occasion a great success, however. Our professional staff will go the extra mile, and that's from when you first contact us to clearing away at the end of the night. We're proud to be hog roast caterers and much more than that, and it's partly Manchester pride and partly hog pride, and partly because we cater to the best area in the country!