The Best Hog Roasts in Macclesfield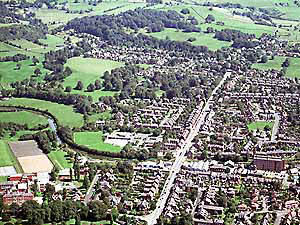 Pride in local produce is something we share at hog roast Macclesfield. We always source our meat from local suppliers. We think there's nothing better than slow roasted meat, except slow roasted meat that's come straight from a local producer. Because it's fresh, and you know where its come from, you can really taste the difference. Cooked on one of our machines for around six hours, the tender meat practically falls into the soft floured rolls, along with sage and onion stuffing, and apple sauce. At hog roast Macclesfield we can provide as much or as little as you want, from the machine (with or without meat) to a full sit-down menu with several courses and waiting staff, from napkins to silverware. We even do dessert, although in Macclesfield it might be better to bring your own with Granelli's ice cream being based in the town since 1890. With forty flavours on offer, we're sure there's one (or two, or three…) to compliment a hog roast Macclesfield pig roast!
The people here are also proud of their local produce, which can be found in abundance at the Treacle Market on the last Sunday of every month. Just a quick look reveals bread and cheese, honey, preserves, jams and chutneys, beer (Macclesfield has two breweries) and – of course – meat. There's even a "chocolate tailor" who makes detailed creations including chocolate shoes!
So, local beer, local ice cream, local meat, what could be better? With two local festivals and other outdoor events as well as the market, the people of Macclesfield are great to cook for, as they really love their food and their fun. That's hardly uncultured, no matter what The Times says!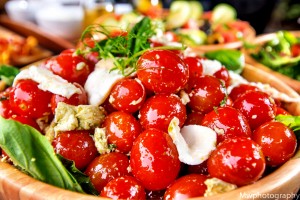 Macclesfield used to be the world's biggest silk producer, and had a whopping 71 silk mills in 1832. This heritage is celebrated in several museums, including the Heritage Centre and Paradise Mill, a working mill museum. It's also full of art galleries. In addition it's hard to think of a town where a proper old-fashioned pig roast wouldn't go down well alongside beer and football, and Macclesfield is full of great pubs where we can offer just this.
In 2004 The Times described Macclesfield "the most uncultured town in Britain" because of a lack of cultural facilities. Here at hog roast Macclesfield we don't think that's fair the town has had two amateur dramatic groups, Macclesfield Amateur Dramatic Society and Macclesfield Majestic Theatre Group, since 1947 and 1971 respectively, as well as all sorts of museums, galleries, and other attractions. Fair enough it didn't have a cinema between 1997 and 2005, but it takes more than a few films to make a town cultured. Since then, Macclesfield has been busy to prove The Times wrong, and that's why it's such a fantastic place for hog roast Macclesfield to cater for. You only have to look at the town's website to see all the great events, old and new, that show the people of Macclesfield are proud of their history and their culture, and love to have a good time.