The Best Hog Roasts in Lymm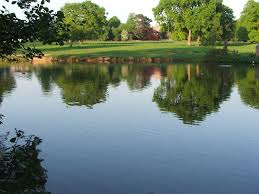 You really need to know what you are doing to stay ahead as a hog roast Lymm chef and that not only applies to the cooking of each hog roast but to the actual meat that you use for each roasting. Luckily, I am very fortunate to have established good relations with a local supplier. They are able to keep me regularly supplied with some of the very best local pigs. They have to be just right and fatted up perfectly….and I have had nothing but incredible feedback whenever I have cooked one of these beauties! I love my job and I love the food that I produce. I think (and hope) that every town and village should follow Lymm and make the most of their local hog roast caterer and help make hog roast the United Kingdom's number one catering option! I really don't think that I could ever do another job now that I have been a hog roast hire Lymm caterer for four and a bit years. I have never enjoyed anything so much, and that is odd because I have never actually worked as hard as I do now. Perhaps that says something about the special powers of hog roast!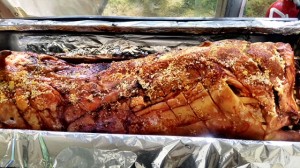 Lymm is my hunting ground and it's also not too far from where I live. It's not a huge village but big enough for people to keep me busy with many events and special, occasions all year round. And as places go, Lymm is very nice indeed. During my four years or so as a hog roast Lymm chef I have noticed that there has been a dramatic increase in interest in this feast. I think a lot of this could be down to increased exposure on TV of old style cooking methods and meals. There really does seem to be a lot of interest in this and hog roast fits the bill perfectly. Certainly, anyone wanting a taste of meat from yesteryear should give hog roast a try!
Leaders in Our Field
I am very busy every week, in fact my hog roast hire Lymm calendar is always packed with many different events that I need to cater for. One of the very best things about being a hog roast chef from a purely business angle is that you get lots of recommendations from other people. This helps build up a circle of people who constantly want to book me. It means I am very busy (and tired) but that is how it should be.
If you have never attended a hog roasting event before then it can be an eye opener. Not only for the taste and the incredible aromas but for the fantastic visuals that you get from hog roast. You see there is something quite special and almost Dickensian about the sight of a hog roast. Well, maybe not Dickensian, as the equipment used is a little more sophisticated these days. The hog roasting machine is a very modern interpretation of the spit but it really does a quite brilliant job of cooking a hog roast to perfection. Specially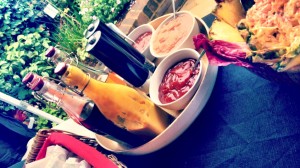 developed just for roasting, it gives me total control over every aspect of the cooking process…and it can be used to roast other meats, too, such as chickens, lamb and beef. It really is a fantastic bit of kit and I sometimes think that people love that as much as the meat! Seriously, I think there can no more majestic a site at a special event than seeing a chef looking after a hog roast. They look so important and imposing, so grand and spectacular. As a way of making a bit of a statement, hog roast is probably the best. And hog roast is also a great way to feed a lot of people. I have catered for many events with over 80 or 90 people in attendance. Now this would normally be a caterer's nightmare as such a lot of people to serve can be total mayhem but not for a hog roast. You see, one of my regular sized hog roasts has an awful lot of meat. This is a whole pig, after all, but did you know that I can serve over one hundred people from just that pig? That is something that you really ought to consider if you are in the early stages of planning a big event or special occasion. It also makes a hog roast surprisingly affordable when you consider the alternatives that offer nothing like the freshly cooked, quality approach of hog roast.