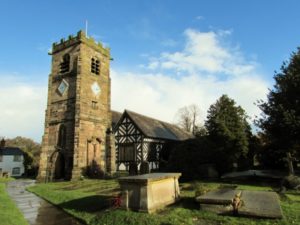 Nothing gets the community together like gathering around one of Hog Roast Peover's sleek roasting machines to savour the aroma of our slow-cooked pork after it has been roasting delicately over the course of several hours. We are regarded as the number one supplier of hog roast catering services in the area because the quality of our ethically-reared meat is second to none and when it comes to preparing it, our highly experienced mobile chefs are the best in the business.
We love catering for large outdoor events and providing lots of people with superior, freshly cooked food that keeps them coming back for more. Hog Roasts are also an incredibly economical way of feeding a big crowd without compromising on quality and the ideal culinary accompaniment to any event.
Although we are hugely popular for large-scale catering, our adaptable approach also allows us to cater just as effectively for smaller and more formal occasions, including wedding receptions, corporate entertaining and special family celebrations.
Choose Local – The Number 1 Catering Company Around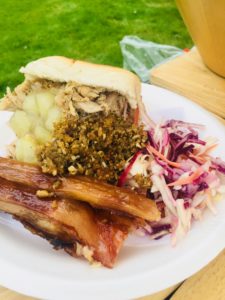 Our super slow-roasted pork is our number one selling point, but we also offer a wide range of different menus that are suitable for any occasion. The slow-roasting method is by far the best way of cooking any type of meat and as well as treating you to our premium pork, we can also offer sirloin of beef, spring lamb, organic chicken and tender turkey, depending on your preferences.
In addition to this, the versatile Hog Roast Peover team can provide tasty vegetarian dishes and gluten and dairy-free substitutes for any of our menu options. We strive to cater for all tastes and diets to ensure everyone will enjoy our food. Regardless of which menu you choose, everything will be prepared from scratch at your venue using the very best locally-sourced ingredients available.
We are also fully flexible when it comes to the style of service you would prefer. We can present your food as a self-service buffet or as a traditional 3 course meal complete with canapes. If you would prefer a more formal set-up, we will bring along our professional events team to provide friendly and attentive service from start to finish. From fun-filled outdoor gatherings to formal celebrations to mark a major milestone in your life, you will find your ideal catering solutions for any event in the area here at Hog Roast Peover.