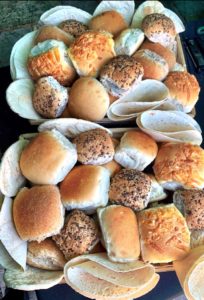 Liverpool is a very happening hub of culture, music and nightlife and is without doubt a great city for hosting any kind of event or special occasion. If you have been looking for a unique catering option that allows you to host your event in any location whilst still being able to enjoy the high quality food you want for your special occasion, the Hog Roast Liverpool team can give you everything you want and more.
Not only are we considered to be the best hog roast company in Liverpool, we also offer a vast repertoire of varied contemporary menus that are ideal for informal parties and more formal celebrations alike. You may think a hog roast is only suitable for outdoor events in more rural environments, but if you choose us to cater for your event, we can give you a taste of the countryside in any urban setting in Liverpool. Our cutting edge cooking equipment is carefully designed to be used in any space without taking up too much room, and our multi skilled catering team are able to prepare every dish on our menus from scratch at your venue using carefully selected locally sourced produce.
The Finest Caterers In Liverpool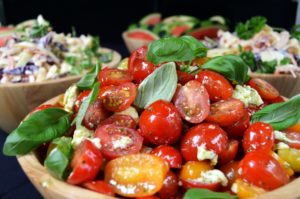 Here at Hog Roast Liverpool, our unrivalled slow roasted pork may be our pride and joy, but we realise that our menus need to be as diverse as possible so that our food can be enjoyed by everyone, not just pork fans. With this in mind, we offer a choice of different meats, including tender organic chicken, succulent sirloin of beef and fresh spring lamb, as well as our own modern take on barbeque classics, and a wide range of vegetarian and vegan alternatives.
Our menus include a choice of buffets and more formal 3 course meals, depending on the nature of your event, with the option of having our events team on-site to greet you with some moreish handmade canapes before going on to provide full table service for the rest of your meal.
Hog Roast Liverpool can supply the finest pork in Liverpool and exciting modern menus that are ideal for any occasion.