Throughout this cold, wintery January what could be a better way to warm up than with our Hog Roast Knutsford winter warmer menu! Comprised of a slow roasted meat of your choice and accompanied by lots of seasonal roasted vegetables there really is no better menu on a chilly January day!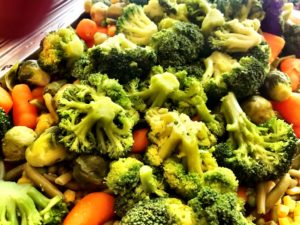 Last week Adam contacted us about hiring us to cater at his local cricket clubs annual general meeting. Of course, they don't play matches when it is this cold outside, but they still meet up at the local cricket house which unfortunately didn't have much heating and as the meeting usually lasted several hours Adam thought they might be in need of something to help them stay warm. And that's where Hog Roast Knutsford comes in!
With our winter warmer menu, you will truly forget about the cold weather as you will be so immersed in our delicious, mouth-watering food. Adam requested that we aim to serve about half way through their meeting and that we provide some hot drinks too which was no problem. We set up our trusty little gazebo outside on the cricket grounds and as we were cooking away, we didn't realise just how old it had gotten until we started to pack away our things.
We could tell by the look on the faces of all in attendance how grateful they were for our Hog Roast Knutsford winter warmer. All agreed it really does what it says on the tin and in fact they already knew they would want us back for next years meeting and so placed a deposit there and then! We love repeat business at Hog Roast Knutsford as it reassures us that people enjoy what we do which means we must be doing something right!