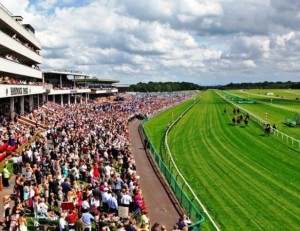 Haydock is home to one of the most well-known racecourses in the Northwest, with four grandstands, a champagne bar and the capacity to host large events throughout the year, as well as of course offering its visitors some world class horseracing.
Another important institution Haydock has which is perhaps not as well known as the racecourse, is its brass band. Formed in 1861 and still going from strength to strength, Haydock brass band has achieved a great deal of success and is regularly invited to play at all sorts of events. It even provides the fanfare for the opening of the Grand National and is said to have the largest library of brass band music in the country.
Here at Hog Roast Haydock, we are also huge advocates of upholding important traditions and breathing new life into them with a more modern approach. The slow-roasting method of cooking meat is a culinary tradition that dates back thousands of years, and in our opinion, it has never been surpassed. We have adopted, perfected and modernised this ancient cooking technique with our contemporary menus and highly advanced cooking equipment to make it appeal to a much wider audience, and much like Haydock's brass band, we are becoming an increasingly popular choice for all manner of special occasions.
Great Food for All Occasions
Whether you prefer classic flavour combinations or dishes with more a modern twist, the Hog Roast Haydock team can provide exciting food that caters for all tastes. We put a huge amount of thought into creating our diverse menus and we only ever source our ingredients from the best local produce available.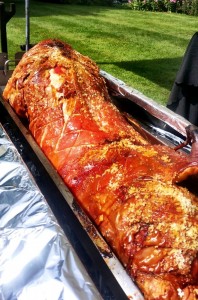 In addition to providing the best hog roasts in the area, we also offer a variety of alternative meat choices, such as sirloin of beef, organic chicken and spring lamb, as well as whole roasted salmon and a multitude of vegetarian options, side dishes that compliment each main course perfectly and an array of fresh, colourful salads. For more formal occasions we can also offer you full 3 course meals and a selection of our tasty handmade canapes to add a touch of class to the proceedings.
If you want a catering company who can offer you the best of both worlds when it comes to classic cooking techniques and modern menus, look no further than Hog Roast Haydock.