The Best Hog Roasts in Haslington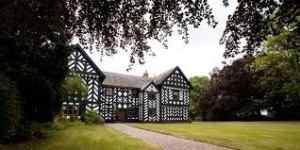 Hog roast has quite a history. Did you know that this is a feast that was conceived in medieval times and that is still going strong? It makes you wonder just how such an old dish has managed to maintain its popularity, though in fairness many were thinking its popularity had faded away a long time ago. It could be that the modern day TV chefs have done the ancient feast a favour. They have made a big thing in recent years of emphasising the importance of using the very best fresh ingredients and moving back to the traditional simplicity of old cookery methods. These are all aspects that hog roast excels at, after a fashion. Not exactly, of course, but my work as a hog roast hire Haslington caterer is certainly helping to give hog roast a new lease of life after its medieval slumber. The cooking methods for a hog roast Haslington are a little different, though the simple approach still remains. Gone is the huge open fire over which a hog roast is cooked and instead the ultra modern hog roast machine takes care of all the cooking work. I say ultra modern but this is more to do with aesthetics. The control of the heat, portability and versatility do not disguise the fact that this is still hog roast cooking and there are definitely no compromises on the actual cooking results.
Whisper it quietly but there is a revolution taking place in event catering in the United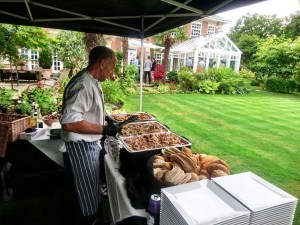 Kingdom. It is a revolution that has been hundreds of years in the making yet it is only just starting to actually make a name for itself. And, without meaning to sound a little big headed, this hog roast hire Haslington caterer is actually helping the revolution take place. Okay, maybe revolution is too strong a word but event catering certainly needed to change and thanks to people like me, change is happening faster and faster ever year. So what needs revolutionising? Is it not obvious? If you have ever been to a special occasion over the last twenty years, the likelihood is that you have been served not some freshly cooked, quality cuisine but some precooked freezer meal that has had any remnant of flavour sucked out of it. I would say that was a good enough reason for a revolution if ever there was one. Well, as hog roast Haslington caterer, I am certainly playing my part and it is about time you helped me. Revolutions have to start somewhere and mine is starting here in Cheshire East. Luckily it seems the folk of this six thousand strong village have taken onboard all that and are starting to embrace the wonderful flavour and super versatility of hog roast.
Leaders in Our Field
When I cook a hog roast, I only use the very best ingredients….which is not difficult when you are only talking about one major ingredient (i.e. pig) but sourcing good pigs is crucial. You need a good pig to help deliver excellent flavour so it is important that the pig I choose is a prime one. I have a regular supplier for all my pigs that I know looks after all his animals. Before I take the pig, I ensure it is of good enough size and has just the right amount of fat – something that is crucial when slow roasting the pig.
Slow roasting really is of fundamental importance when cooking a hog roast. If you want to achieve that delicious melt in the mouth flavour and succulence then slow roasting is the only way. This is where the fat comes in very, very handy. You see, fat stops the meat drying out when you are cooking meat for a long time and six hours is quite a long time!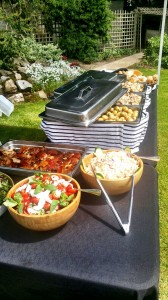 Over those six hours, you can rely on the meat slowly absorbing all the superb flavours that are locked within the bones.
It is quite amazing that event organisers have taken so long to wake up to the wonders of hog roast. Here you have the very best of British cuisine yet we have basically ignored it for hundreds of years. Well, not anymore. Whether it is for birthdays, christenings or corporate functions, hog roast is certainly here to stay, which is good news for me and very good news for those people who are looking for delicious tasting event catering. Make your Haslington event a little bit special by treating yourself to the amazing flavours of a hog roast