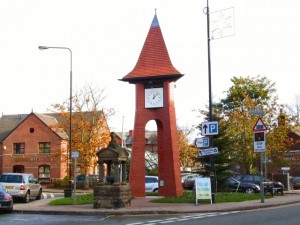 Hale is definitely one of Cheshire's trendy hotspots and it is home to many famous faces, including its fair share of Premiership Footballers. With its sleek streets, boutique shops, art galleries, bowling green, classy wine bars and sophisticated eateries it is hardly surprising that a lot of Manchester's rich and famous are eager live here.
Hale is without doubt a great place for hosting events and if you want to impress your friends or clients with something a bit different in the food department, here at Hog Roast Hale, we can give you a freshly prepared treat that everyone will love and offer you a choice of menus that are as contemporary and exciting as anything you may find on Hale High Street.
Great Food for All Occasions
Not only can we give you great food, we can prepare it in any location in Hale. You don't have to be confined to a traditional restaurant setting to get restaurant-quality food if you choose Hog Roast Hale to cater for your special occasion. We can offer you the flexibility to host your party wherever you like because we have the ability to prepare all of our menus from scratch in any venue.
We are also incredibly discerning about the quality of our ingredients and we only select the finest local produce and ethically-reared meat. This is one of the many reasons we are considered the top hog roast supplier in Hale. Another reason is the diversity of our menus. We have options to suit all tastes, occasion and budgets, from a simple family get together to a formal wedding reception or corporate event.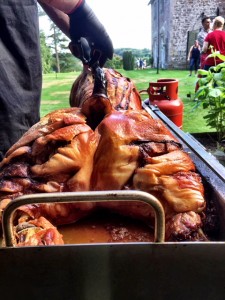 Our chic menus are great for any formal occasion and we can offer you full 3 course meals complete with table service, along with well-crafted vegetarian options, gluten-free substitutes, our own handmade canapes and an exciting assortment of side dishes with a range of traditional and exotic flavour combinations guaranteed to please any palette.
If you want to wow your friends and family, celebrate your marriage or win over potential new clients with some fantastic food, professional service and a great atmosphere, Hog Roast Hale have the creativity, expertise and experience to make your day extra special.