The Best Hog Roasts in Disley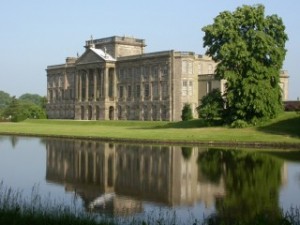 Cooking hog roasts around Disley is great fun and something I really enjoy doing. I do get asked more and more how to cook hog roast at wedding events these days. This is a welcome part of my work because I like nothing more than preparing hog roast for such events. You see, weddings give me the opportunity to really show off my skills as a hog roast chef and show people just how amazing this food can be for special events such as a wedding. A lot of people think of hog roast as being more of a party food rather than a formal meal, in fact I would go as far as to say that I was one of those people too. I was so wrong. Something I learned when I became a hog roast caterer was that you really can do some pretty special stuff with hog roast and one of those things is to create amazing formal dinners with the beast. A little careful carving and the addition of some lovely vegetables, crispy crackling and some spot on potatoes makes a quite stunning gourmet hog roast dinner that would grace any wedding table.
I think you can see that I am very proud of the work that I do here in Disley and I hope that hog roast catering carries on becoming increasingly popular. If that happens then the days of terrible catering at events may become a thing of the past and that day cannot come soon enough. Make sure you are one of the people who helps makes the Disley hog roast option number one.
Leaders in Our Field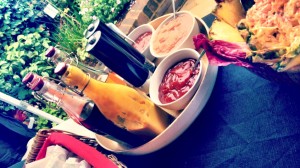 I think being proud of the work that I do is very, very important because you do get the impression with some catering companies that they really could not be bothered whether their clients enjoy the food being served or not. They simply turn up, serve the food and go away. I hate that and this is why I love being the hog roast hire Disley caterer so much because you simply have to give your all when creating a dish as magical and as intensive as a hog roast. This is proper catering and certainly not the sort of catering for caterers who don't care!
I think that my clients realise how serious I am about my catering from the very first minute they see me at the venue. My hog roast machine is a very impressive piece of equipment. It is a modern take on the old open fire principle of hog roast cooking and allows me to safely cook a hog roast to absolute perfection wherever I choose. In effect, it is like a little stage on which I can perform my hog roast Disley cookery act.
One thing I have certainly noticed over the years is that hog roast is becoming increasingly popular with more and more people. When I first started out, hog roast was just beginning to show signs of getting a bit more popular but now I think it is on its way to becoming one of the most popular catering options in the United Kingdom, and that can only be good news for me as it means more and more work providing hog roast at a wide range of special events.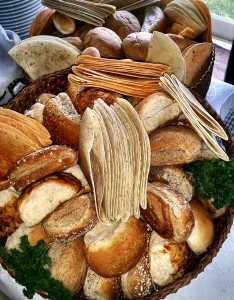 I used to get a little bit jealous of my friends who would go on and on about their wonderful jobs and how brilliant it was to be happy in their work. Thankfully those days are gone now that I have become a hog roast hire Disley services as it really is the most perfect of jobs. Since I left college in the late eighties, I had been employed in a wide variety of jobs and not particularly enjoyed any of them that much but they all helped me earn a living, but I do think it's important that you can really get your teeth into something a bit juicy career wise and it seems that, in hog roasting, I have finally found something that works for me. It was through one of my many other jobs that I found out about hog roasts. Someone had organised a works event and I had been invited. I normally hate these events but when the amazing food was served, I was converted. This seemed like a great way to make a living so I looked into it a little more. A few years later and here I am, a fully fledged hog roast Disley caterer and I have to say I love every single minute of my work.