The Best Hog Roasts in Didsbury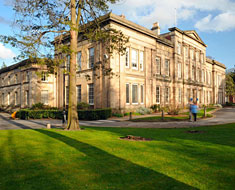 Hog roast catering in Didsbury is a readily available catering solution provided by us here at Hog Roast Didsbury. Hog roast Didsbury meat is really tender, since it takes a whole six hours (on average) to roast a whole pig. We serve it with traditional accompaniments, apple sauce and sage and onion stuffing, crackling, all with fresh floured rolls. At the most basic level, all you really need is napkins and paper plates, and good company. Our chef does all the work preparing the food, and our staff clear away afterwards leaving you more time to enjoy yourself. Didsbury has a long history. There are records of it going back until at least the 13th Century, the earliest being a document from 1235 that recorded a grant of land for the building of St Oswald's Church (now known as St James's). It's even recorded as having a corn-grinding mill in 1260. It was a township in its own right from around 1764, until it was absorbed into Manchester in the early 20th Century. Being absorbed into a city could have robbed Didsbury of its own identity, but instead the town grabbed a new future with both hands. Despite worries of it becoming a clone town like so many other places, it's creating a new identity for itself. It's unmistakeably Didsbury and unmistakeably modern, and that's why at hog roast Didsbury we love to cook there.
The Manchester Evening News described Didsbury as "Manchester's swankiest suburb".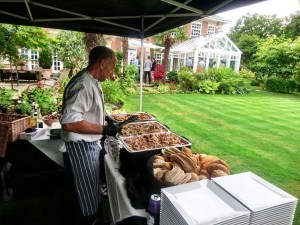 The Town Centre, half a mile north of the original village, has an almost European "café culture", full of bars, delicatessens and (of course) cafés. You might think this would be an odd place for hog roast Didsbury pig roasts, but in fact Didsbury is fantastic for them. Even among chic delicatessens, there's room for good hearty British food. A desire for it, in fact, as something a little different. We source all our hog roast Didsbury meat from local suppliers, so there's a feel-good factor in that too. And one of our roasts is something you can really get your teeth into, even if you don't like crackling.
Leaders in Our Field
Like everywhere else, people in Didsbury like to watch the football, and where better than in one of the local pubs? We often cater for pub parties, since we think football, sport, and beer are a winning combination and so do our customers. Café-culture aside there's nothing more British than a roast, so there's always an appetite for roasted meat alongside the highs and lows of sport, especially when the drinks are flowing.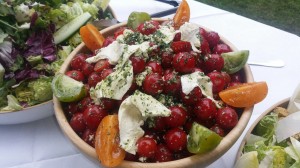 Of course, there's always the option to go more up-market if you want. Our menus are customisable depending on the needs of the guests and the event, and our machines built to cope with indoor or outdoor events. We can offer different meats to suit the occasion, such as spring lamb with mint and a mustard and dill sauce, or beef sirloin with homemade red wine gravy, different courses if you want side dishes, vegetarian alternatives, or dessert. We even cater for full sit-down meals, complete with silverware and waiting staff. So at hog roast Didsbury casual or swanky, there's something for everybody, everywhere.