The Best Hog Roasts in Crewe
Being a hog roast caterer in Crewe is a wonderful experience and one we like to share with our customers. If you asked people what they knew about Crewe, most would probably answer that it's got a railway station that's a hub to the rest of England, Scotland and Wales. You might get a different answer from someone local to the area, but outside that's pretty much what people see: the railway. However, at hog roast Crewe we think that Crewe is a great place to have a pig roast. The reason? Being a hub is Crewe's strength. Crewe is famous for its railway. In fact, the town is named after the station (which was there first) instead of the other way round. Crewe Heritage Centre is a celebration of the town's railway history, with the world's first tilting train (built in 1979), visiting steam locomotives, and a miniature train to ride on. But it's not all trains, there are vintage road vehicles too, including buses and ice cream vans.
Of course, the history of transport isn't for everyone. This is where we come back to Crewe being a hub. Because the busy railway station offers transport links to major towns all across the country, it's a great place to use as a base of operations for visits to other cities. Both are less than an hour away so it provides an opportunity to get out and about without the stress and expense of staying in the big city. Because Crewe's a hub, and we can cater for almost any venue, roasts in the town are something unique. All sorts of people come and go, and we see a lot of them passing through. Since a hog roast Crewe pig roast can feed as little as 10 or as many as 120, depending on the size of the pig, it's a popular option for hen and stag weekends, family holidays, or weddings. And, of course, sport.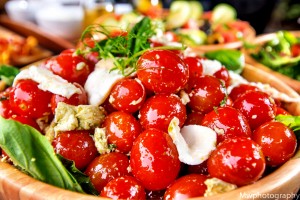 Like any other town in England, Crewe has its fair share of pubs to hold a hog roast Crewe roast in. Quite often we provide a half time or post match roast for fans, watching the football on the big screen. Other events like the Olympics, Rugby World Cup, Formula 1 races, Euros, or even the Eurovision Song Contest, provide fantastic opportunities to bring people together over TV and a meal with a difference. All you need is a venue pub, field, even a back garden – and we do the rest.
Our hog roast Crewe meat is prepared on site by our chef, and can take on average six hours to cook depending on size. While it's roasting, our hog roast Crewe staff prepare any other foods you've requested – burgers and sausages for our barbeque option, salads and sides, dessert, or vegetarian options – so you can continue watching the match, getting married, or drinking wine with friends. We'll even change the meat if you don't want pork. Lamb, beef, chicken and turkey are all available, each served with their own traditional accompaniments.