The Best Hog Roasts in Chester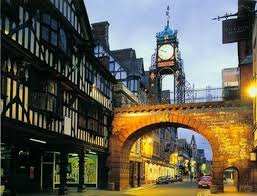 Hog roasts and event catering go together like nothing else, there's no food better suited for an event than a hog roast. It's been that way for a long, long time – and if our popularity is anything to go by it's going to remain the case much further into the future. Welcome to Hog Roast Event Caterers, the end of the line in your search for an event caterer. By the time you've finished looking around our website you should be chomping at the bit to make a hog roast Chester booking for your event. We're the experts in the field of hog roasting and paved the way for hog roast caterers all over the country, innovation and adaptability is a trademark of Hog Roast Event Catering. Every day we're in contact with new people and businesses with new ideas and new needs, and each time we're able to find a suitable menu and cook a hog roast that works wonders for the occasion. The reason for this is because we're not just about making good food, we can also provide it in a number of different key ways. It's no good having a fancy caterer to provide a sit down meal if you're having a low key birthday party between friends and family, and the same is true in reverse: if you're having an impressive and upmarket event such as a wedding or corporate function, you probably want something a little bit more stylish than a pig sandwich. And that's where we come in as a caterer that can give you either or. We've got the understanding and experience needed to do both equally well, and this makes us the best and most efficient providers for a hog roast Chester that there is.
Hog roasting is the catering option of choice for most people today and the deciding factor in the popularity of hog roast comes down to the flexibility of a hog roast. Every hog roast is delicious whether we're catering for your birthday party or a business breakfast, and we can cook pigs of any size to match any event, from the smallest of pigs to feed 20 people to the largest of pigs that can feed 300 people and are likely to weigh more than nearly all 300 guests!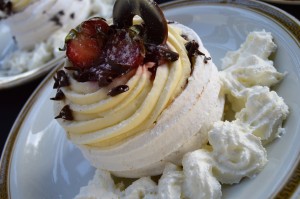 We don't miss a beat when cooking a hog roast Chester meal. With our hog roast wizardry we can cook a hog of any size so that it's ready on the dot for your arranged serving time. The chefs know our machines so well that for any size of pig they can mentally calculate how much cooking time and on what power is needed, and bring it to its perfect state no sooner or later than you arrange. You'll never receive an overcooked hog roast or a cold hog roast. We make perfect hog roasts with every service.
Please spend a few minutes browsing our website, and when you're ready we'll be here to take your booking or phone call query.