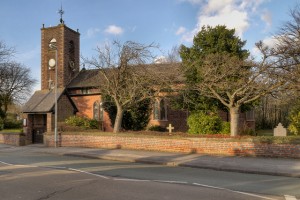 The village of Burtonwood itself is most well-known for its brewery, which first opened its doors in 1867. Today the brewery has an impressive portfolio of pubs to its name and still has its headquarters in the village. The name Burtonwood is more widely known on an international level due to its former airbase, which at one time had the largest airfield in Europe and was used by the US Air Force as a base. RAF Birchwood is now a heritage centre, with interactive displays and educational activities and it is hugely popular with families and school groups.
If you are planning a group outing or hosting any kind of event in Burtonwood, the Hog Roast Burtonwood team are a great option for any special occasion. We can provide family friendly feasts with food that will be loved by guests of any age, as well as a range of more complex and elegant menus for company events, weddings and more formal gatherings.
Great Food for all Occasions
If you want the best hog roasts in the area and a catering company who can provide varied menus and has the flexibility to cook anywhere, then you have come to the right place. Here at Hog Roast Burtonwood we have spent many happy years providing all of the above and we have been involved in all manner of events in the area. We always strive to make everyone's day even more special with our superb, locally sourced ingredients, perfectly cooked meat and extensive choice of salads and side dishes.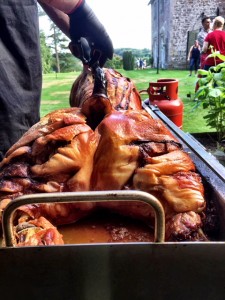 We pride ourselves on our ability to cater for all tastes and dietary requirements, which is why we don't just offer superb pork, we can also provide a range of other slow-roasted meats, including chicken, turkey, lamb and beef, as well as whole-roasted salmon, an array of vegetarian dishes and gluten free substitutes, if required.
When it comes to pleasing everyone on your guest list, we have got it covered, and we are always happy to adapt any elements of our menus to ensure every single diner is 100% satisfied. Whatever event you are planning in Burtonwood, the Hog Roast Burtonwood team can provide you with fantastic food and an unrivalled level of service every time.