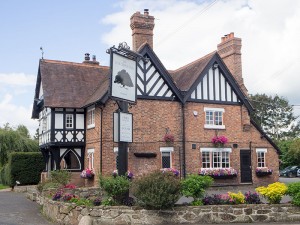 Located north west of Nantwich, the Cheshire village of Bunbury has many charming features, from its Grade II listed 16th Century Chantry House, to its 19th Century Watermill, which is now a public museum. Water has always played a prominent role in Bunbury life and it is popular spot for canal boat enthusiasts who take great pleasure in navigating their way through Bunbury's distinctive staircase locks.
If you are hosting an event in Bunbury or planning a party for a special occasion and you want great food in the location of your choice, Hog Roast Bunbury have the expertise and flexibility to meet all of your requirements. Not only can we provide restaurant-standard food, we can also serve it to you and your guests in your favourite spot in Bunbury, whether you want a canal side view or a cosy indoor gathering.
Great Food for All Occasions
The Hog Roast Bunbury team have a very adaptable approach to catering and we have the ability to provide great food in any location, regardless of how many diners we are cooking for or how complex your chosen menu is.
We can provide everything from hot and wholesome, slow-roasted pork sandwiches to full 3 course meals and canapes. Whatever menu you have chosen, we invest the same level of care and attention into every dish we prepare, and we are committed to cooking everything from scratch at your venue using only the best locally-sourced ingredients.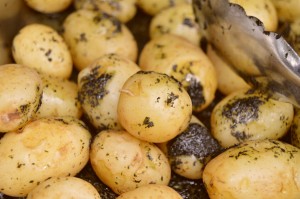 Not only do we offer an extensive range of menus, which we can expertly prepare in any location, we can also seamlessly adapt our style of service to meet your needs. If you are having a fun family gathering, we can present your food as an attractive buffet, with our multi-skilled Catering Assistants on hand to keep plates filled and guests happy from the beginning of service until the end. Alternatively, if you are planning a more formal occasion, we can provide our own highly experienced events staff to provide full table service and greet your guests with a tempting selection of our own homemade canapes when they arrive.
Whatever your menu preferences or service requirements, the Hog Roast Bunbury team will follow your wishes to the letter and ensure every detail will be exactly as you want it.