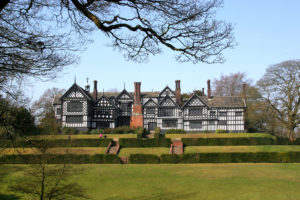 There is always a lot going on in this busy suburb of Stockport and if you are organising any kind of event or planning a special celebration, Hog Roast Bramhall can provide you with high quality food for any occasion. If you thought a hog roast would not be refined enough for an elegant wedding reception or a corporate event for example, you will change your mind when you view our varied and contemporary menus.
We have adopted a rustic and ancient cooking method and taken it to a new level with our cutting edge cooking equipment and modern menus that cater for all tastes. Our traditional hog roast sandwiches are always a great addition to any event, but we also offer stylish buffets and refined 3 course meals, complete with a canape welcome reception for more formal celebrations.
Professional, Experienced Hog Roast Caterers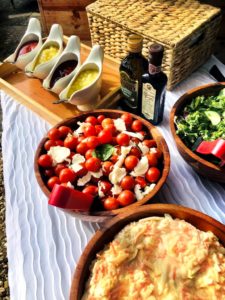 Not only are we the number one hog roast catering company in the area, we are also very well-rounded mobile caterers who can offer bespoke catering packages and professional service for both large and small events. Our versatile methods enable us to cook with ease in any venue and we always make every part of your menu from scratch on-site, regardless of how many different dishes you have selected.
You can choose from a wide variety of different slow-roasted meats in addition to our superior pork, as well as a whole host of vegetarian dishes and substitute products that are suitable for all dietary requirements. All of our ingredients are carefully selected from the best local produce available, including our ethically-reared meat, organic vegetables and free-range dairy products. Here at Hog Roast Bramhall, we take the quality of our ingredients very seriously and you will never find a ready-made or inferior product in any element of your menu.
If you event is more formal in nature, we can supply incredibly experienced mobile events staff who can provide a level of service that would rival any top-quality restaurant and we will always go the extra mile to meet your needs. For superior mobile catering solutions and a style of service that will suit your event perfectly, the Hog Roast Bramhall team have the versality and expertise to give you everything you need for your special occasion.