It has been 100 years since the Roaring Twenties and things are really starting to jazz up in the world of weddings. Hog Roast Adlington's latest wedding reception was a Gatsby-style, jazz age inspired wedding and the team were super excited to be working on the event!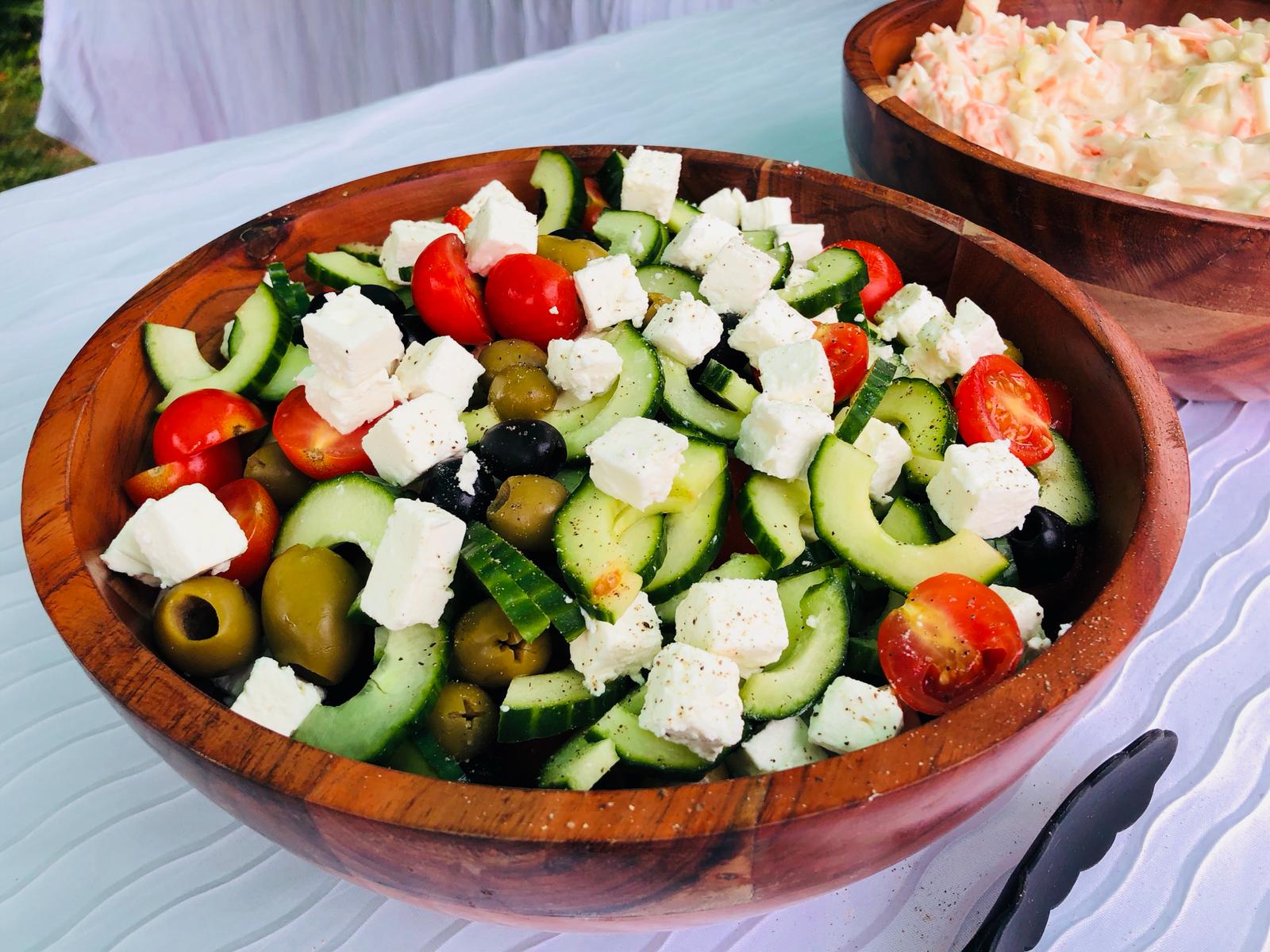 The happy couple worked closely with the Hog Roast Adlington team to put together an exciting, formal menu for their 150 guests. The menu was an extravaganza of wonderful dishes that were sure to enchant the guests.
So that the food would be ready to be served by Hog Roast Adlington's experienced wait staff at 6:30pm, the Chef and assistant arrived at the hotel venue to set up their equipment six hours prior. The Chef and assistant worked closely together to put the platters of delicious food together so they were ready to be enjoyed.
As the guests mingled upon arrival the wait staff served the canapés the couple had selected. These canapés included tasty grilled fillet of beef, pate encroute, smoke salmon on fresh brown bread, halloumi kebabs and Peking duck wraps.
Following the canapés the main courses were served at the buffet table, with the chef, assistant and wait staff on hand to help the guests pile up their plates. The guests could choose between a Classic Hog Roast; a wonderful slow roasted pig with crispy crackling, stuffing and apple sauce. Alternatively they could pick a whole spit roast turkey served with fresh cranberries and sage and onion stuffing. Alongside these tasty meat treats the guests could enjoy a variety of seasonal vegetables and warm new potatoes in herb butter.
After the plates and crockery had been cleared away by the wait staff the happy couple cut their Gatsby themed wedding cake. The cake was then expertly cut into slices and dressed on plates with Sumer berries and optional cream, which was then served to the tables by the wait staff.
As the Hog Roast Adlington team quietly tidied away at the end of the event they were left feeling very satisfied. The clients and their guests had thoroughly enjoyed the food and were very much focused on enjoying the evening entertainment of the wedding day.