Chester's Best Hog Roast Caterer
Cheshire home to the infamous "Cheshire set", a county always associated with quality and the best things in life. Well here at Spitting Pig we provide the best hog roast catering in Cheshire. We can provide you with the best Hog Roast Chester parties available whether your having a hog roast in St Helens for a party to celebrate a special event or just a knees up with a hog roast Warrington at the local pub. Here at Spitting Pig Cheshire we can offer you the very best hog roast available in the area at very reasonable prices. Do you have a special celebration on the horizon and need a fantastic visual catering solution, well look no further! We will supply everything you need and give you a great hassle free day with excellent food.
Just picture a whole local free range pig with lovely crispy crackling cooked to perfection. This can be slow roasted for 14 hours and give you perfect succulent pulled pork. The scent and the taste will leave you wanting more but don't worry they will be plenty left for seconds.
Professional Catering in Cheshire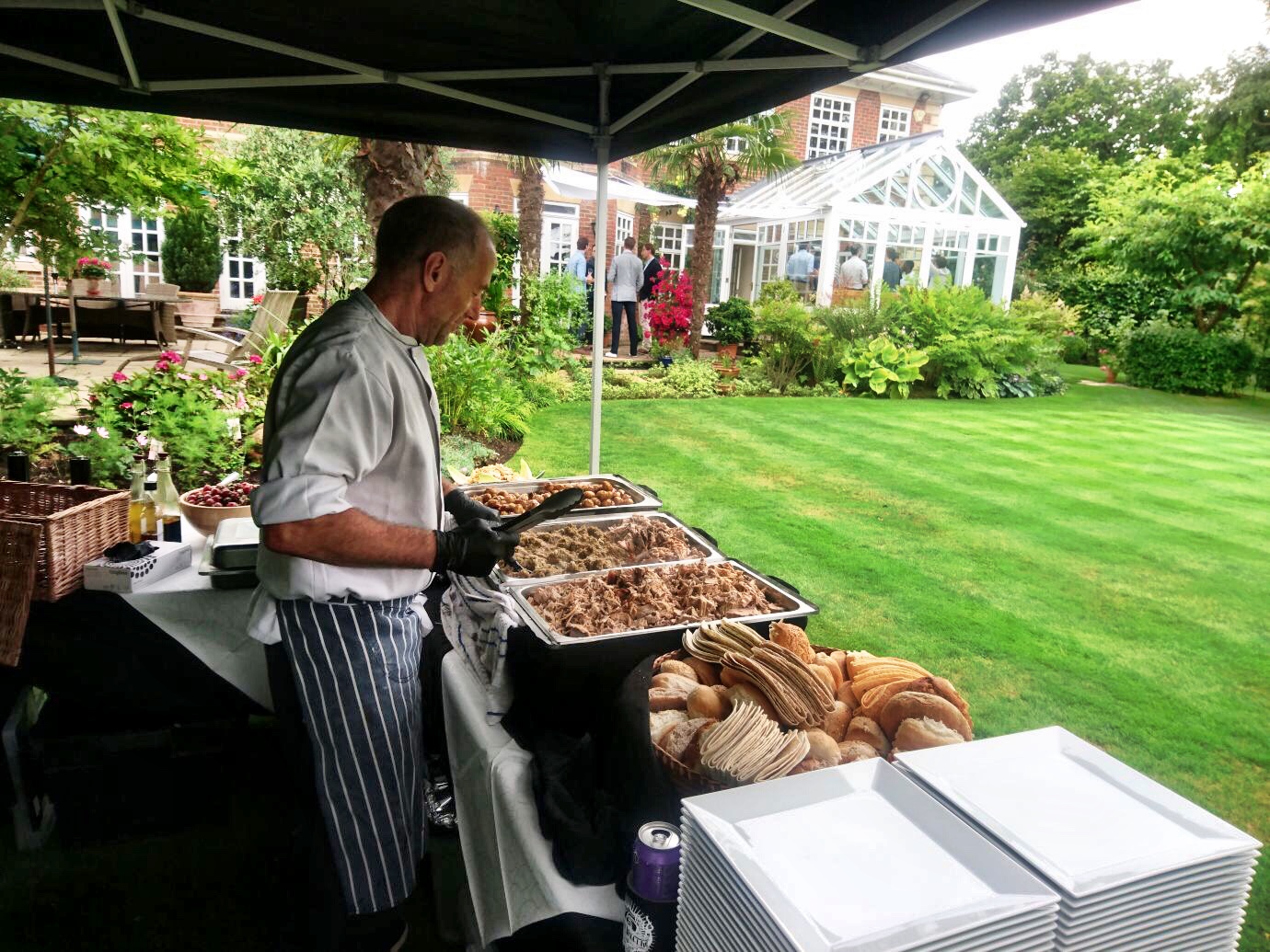 Maybe your planning your big wedding day and with all the other things to do on your list to make the day perfect there is also the food, with so many catering options available finding the right food can take you time, time you don't have to spare. Hog roast Cheshire catering can help, we can get you a quote within the hour which you will hopefully approve of so the order can be sent out and everything will be ready and perfect for you on the day leaving you with one less task to do. Or maybe you're looking to have a small hog roast Cheshire gathering in your garden, a birthday, or just something to do on a nice summers day. Spitting Pig again will be the perfect choice as there is no limit to the amount of people we can serve and our wide range of menus will be suitable for any occasion whether it's a hog roast Manchester or a hog roast Altrincham.
Party Catering For Cheshire
Why not make a full day and night of it? With all the many attractions in Cheshire the Cheshire Zoo for example where with over 7000 animals you are sure to have a great time or maybe visit the Cheshire race course for a day out with the lads. Afterwards you can carry on the fun by coming home or back to your venue and waiting for you will be some gorgeous food already cooked and waiting to be served and if you still want more or maybe the kids are whining for cake, desserts can be ordered. Leaving you totally refreshed and ready to carry on the party.
Not only do we ensure that our food is done to the highest standards we also ensure that our waiters and waitresses are dressed to fit the occasion we also ensure that the hog roast and accompaniments will look absolutely fantastic and go with the theme of the event no requests are to much for us as we no how special any occasion can be so please don't hesitate to ask any questions. Also if starters and deserts are desired our catering team will make sure they are done and presented to match in with the rest of your event.
Interested in hiring or buying equipment for your event? Take a look at Hog Roast Machine where you can buy or hire all the latest high quality roasting machines.
[+ show][- hide]